harlo..i've reach shanghai for 2days le..heheh not yet start working..but tomorrow will start le..hahaha
so these 2 days i hav walked around sumwhere near hotel n sum in city place..
our hotel not in city..is in a small town.. call xing zhuang in min hang district..hehe so deep leh..haha
1st impression to shanghai is... nice place but too many population.. it's more than 10 millions ppl in shanghai..it is call metropolitan oledi..lolz second big city in china..haha like penang in malaysia...hahahh..but it is too far away compare penanag with shanghai...hahahaahah
n shanghai also hav a lot of delicious food but sum are too oily... after that i LS...lolz..hahah
n shanghai also is a place for shopping..hahah.manyshopping complex here..XD..
below are sum photos that i took in these 2 days.. then part 2 will coming soon la ..keep on waiting la..hehehe
in KLIA depart at 1.40am..flight no. CZ 4004 to Pudong, Shanghai..lol..feel sleepy..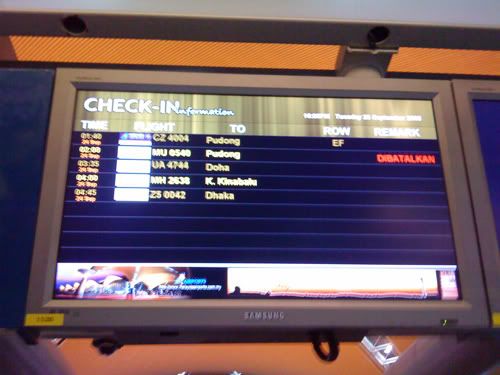 on the way to hotel, n i saw a shopping complex..Carrefour..in chinese is 家乐福.hahaha
my breakfast..小杨生煎is very popular food in shanghai.. its like a fired 小笼包 but fried in bottom only,then add sum sesame..TASTE GOOD~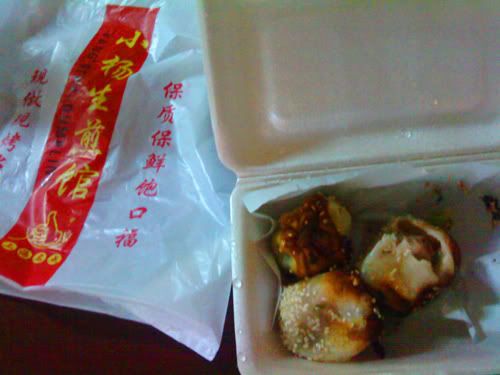 in front of our hotel..there hav a very wide motorcycle lane in front of me...then come to double for car n big vehicle. every road in shanghai also hav a motorcycle lane..except the lorong la..haha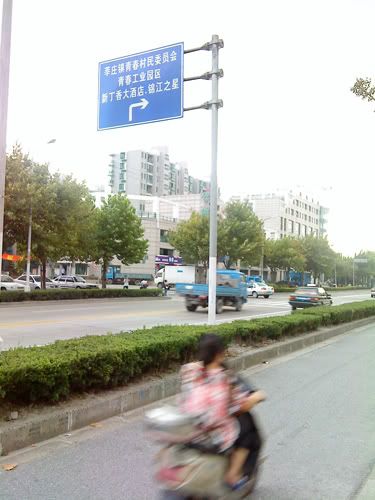 this is the hotel that i live...hahah Cheer Snow Hotel..hahahha kewl name huh.~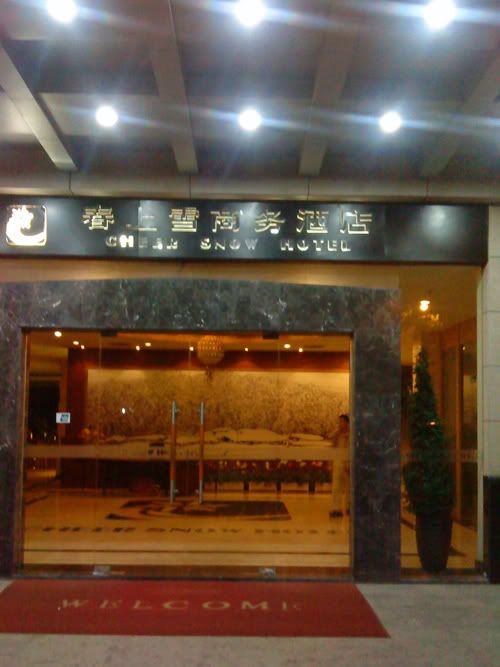 the nearest LRT Station from our hotel..walk time around 15 mins..lolz hahah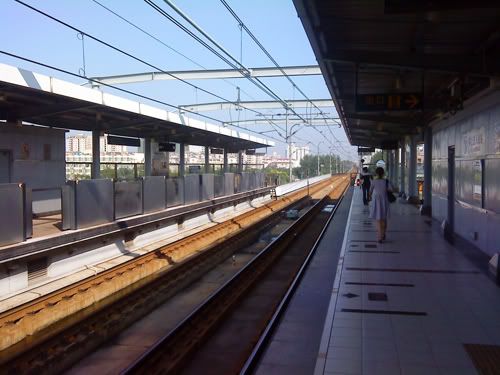 hahaha...finally my face is shown... veli "chan"..not enuf sleep..hahah.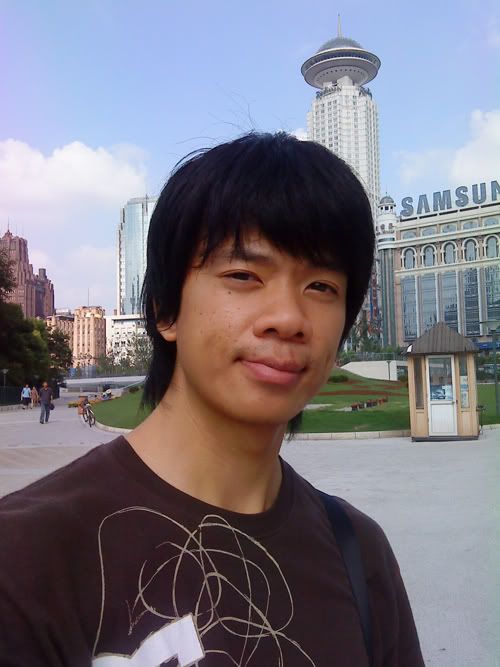 inside the taxi hav a touch-screen LCD monitor..."mai xiao xiao" ar..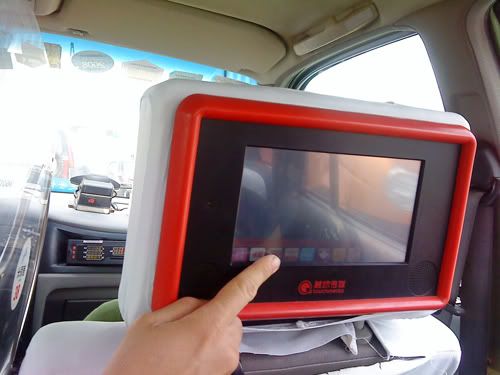 hahahhaShanghai skyline in afternoon time...there is a Oriental Pearl Tower..~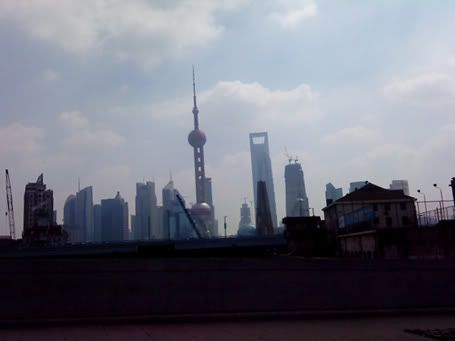 hehe today's lunch 口水鸡汉堡in shanghai KFC..DELICIOUS~~.. recipe..steam the chicken 1st then bbq it..hehe details frm the packaging..
a broke building near to the 七浦街 shopping complex.. veli nice looking.i'm lovin it..haha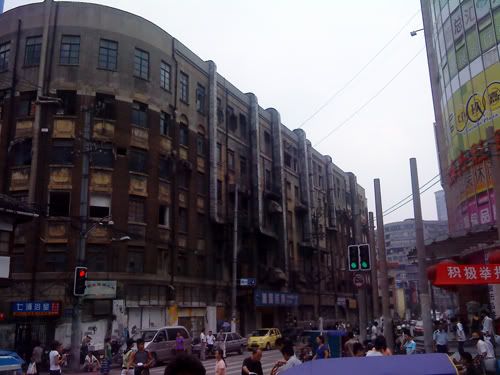 hahah..funny spec..~~ wat i hav bought today..n the scraf n another spec..heheh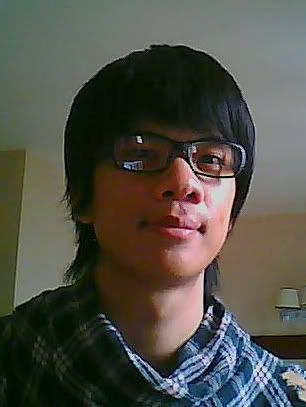 cheers
r+